The Empowerment worship center OF
dALLAS
The Empowerment Worship Center of Dallas was founded April 7th of 2019 by our Pastor, Pastor L D Jackson Sr. and Lady-Elect Machelle Jackson. Upon going into the doors of our first location in Lancaster, Tx, God allowed us to outgrow the facility where we then transitioned to our current location in the Ft. Worth, Tx area where we began fighting for change, making an impact, and providing healing in the community in which we are in.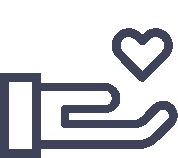 "Honor the Lord with your wealth and with the first fruits of all your produce; then your barns will be filled with plenty, and your vats will be bursting with wine."